My first taste of this in a small-town barbecue restaurant known as 'Hokey's' in southern Mississippi ... sent me on a mission! I needed to recreate this recipe! And when passing thru town, we still always stop in for some good BBQ and of course a slice of Hokey's Sweet Potato Pie!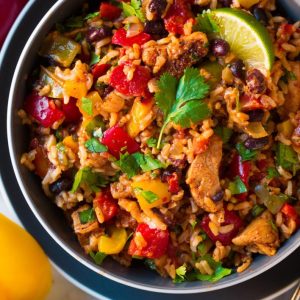 (One Pan) This recipe came from an 9th grade PE summer class recipe! But tastes much better! It's likely to become one of those dinners even the kids will request!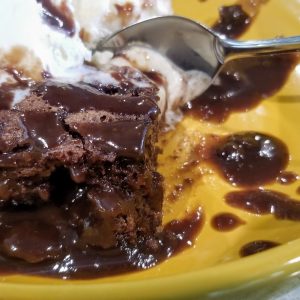 This recipe has no eggs. Could be easily modified with gluten free flour. Be sure to have some ice cream on hand - this tastes like a 'Lava Cake'.